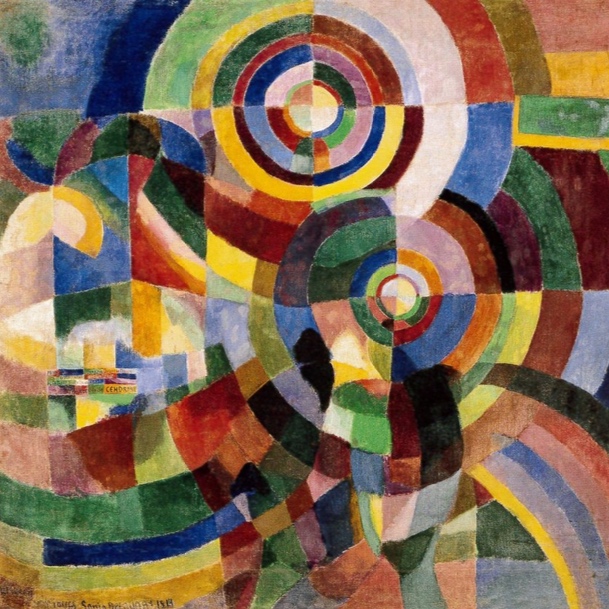 FASHION AND ABSTRACTION WITH SONIA DELAUNAY
Sonia Delaunay saw opportunities for art everywhere! She painted, but her art was not confined to paper and canvas. She brought her vision to life by creating sets for stage performances, costumes for films and ballet productions, interior design, and she even transformed a car into art, and designed everyday objects like playing cards! She was a creative legend who started an art movement (Orphism), and holds the honor of being the first living woman artist to have a retrospective exhibition of her art at the Louvre!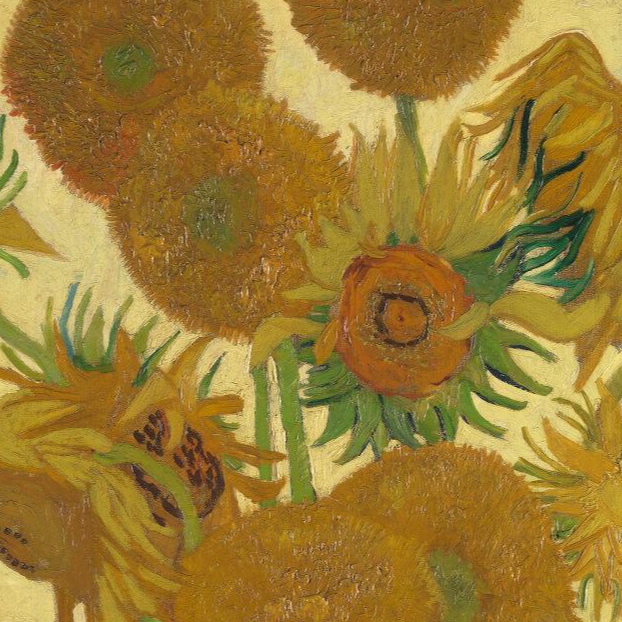 MONOCHROMATIC MASTERPIECES WITH PICASSO, VAN GOGH, AND MATISSE
SEPTEMBER 2019
Let's explore the power of primary colors. Three legendary modern artists chose to paint using one main color– Picasso's Old Guitarist, Vincent van Gogh's Sunflowers, and Matisse's The Dessert are sensational masterpieces that keep the color palette simple.
MARC CHAGALL'S FANTASTICAL DREAMSCAPES
AUGUST 2019
"If I create from the heart, nearly everything works; if from the head, almost nothing." – Marc Chagall
Looking through his paintings is like having an invitation to visit Chagall's world – one of fantasy and imagination! In this world, people can fly. Violinists have green faces. People sometimes have 2 faces. Or 7 fingers!
This month, let's get lost in the world that Chagall creates for us, and experience what it's like to be inside one of his stories.
THE ART OF HAPPY WITH PIERRE-AUGUSTE RENOIR
JULY 2019
This month's art is full of delightful moments! We'll be whisked through a series of lovely environments courtesy of Renoir. From carefree boat parties to evenings filled with music and dance – Renoir has the ability to instantly transport us back to a place where carefree happiness is the norm. The scenes in his artwork are an enchanting combination of friendship, leisure and fun, beautiful environments, and people enjoying the little everyday moments that often get overlooked. Let's dive in and enjoy the view!
THE WORLD THROUGH FRIDA KAHLO'S EYES
JUNE 2019
This month we'll explore the sensational art of legendary Mexican painter, Frida Kahlo. From her self-portraits to her still life art, every image tells a story. We'll explore how she used color theory, symbolism, and thoughtful compositions to make her art so timeless and iconic.
SECRET MESSAGES IN ITALIAN RENAISSANCE ART
MAY 2019
"There are three classes of people: those who see, those who see when they are shown, those who do not see." – Leonardo da Vinci.
This month is all about seeking and seeing! Together, we'll look at three masterpieces – by Botticelli, da Vinci, and Raphael – and we'll learn how to find and interpret all kinds of fascinating hidden messages in Italian Renaissance paintings!
HUNDERTWASSER'S SPIRALING PERSPECTIVE
APRIL 2019
Friedensreich Hundertwasser had a gift for seeing things differently than most. In addition to being an artistic visionary, he was a world traveler and an environmental pioneer. This month we'll explore the art and architecture he created as well as the eco-friendly philosophies that shaped his creative process and artistic style.
MARCH 2019
You can tell a lot about a society by looking at their art. This month we'll get to know the people of Ancient Greece, and we'll learn about them by looking at the things they created— their buildings, pottery, and sculpture.
Find older lessons on the Timeline + in the archives
You can unlock one archived bundle each month for free! The October code is: UCCFV85
IMPORTANT: This membership is a single-user license. It's for your use only.
Please do not share your login and password with anyone, and do not distribute any printed or digital copies of the content found inside the membership. If your friends are interested in what we're doing inside The Studio, kindly direct them to visit the Art History Kids website so they can create a membership for their family! Thank you for being a member of The Studio and for honoring our copyright policy.