Invite your kids to explore their creativity as they learn all about the world's most famous art & artists.
Art history has a reputation for being stuffy, snooty, and snoozy.
But it doesn't have to be that way at all! It shouldn't be. And, in The Studio, it isn't.
Kids in The Studio have fun with art.
We use a playful approach to art appreciation that:
invites kids to look closely at art and get curious about it

encourages interest-led art conversations

inspires critical thinking, originality, and creative problem solving through hands on activities
All of our art projects are based on open-ended prompts that allow your kids to interpret and create in a way that's meaningful to them.
What is The Studio?
The Studio is Art History Kids monthly membership that introduces you and your kids to a new (super fun and engaging) art history topic each month, and invites kids to explore their own creativity through curiosity based conversation and open-ended hands-on activities!
It's your own personal guided tour – showing you the art history topics that are most interesting to kids, pointing out the highlights of the art, and providing you with fun project ideas – each and every week.
It allows busy (and non-artsy) families to have SO MUCH FUN exploring art together!
Here's What's waiting for you inside the Studio
You get a new fun topic to explore each month, broken down into weekly lessons that you and your kids will LOVE.
The activities are completely adaptable to fit your needs. You can spend as much or as little time on them as you like. Work on art each week for 30 minutes, or block out a full day (or two) at the end of the month to hold an in-home art workshop for your kids. The Studio works perfectly with your schedule, and is tailor made for your homeschool lifestyle.
Here's what you'll have access to inside the members' area:
Mobile Friendly lesson plans you can print or view on your devices.
Previous lessons from the past six months!
A growing video library featuring book reviews, technique demonstrations, and guided looks at the art.
Planning pages and a gorgeous printable calendar to help keep you organized.
A private Facebook community where we can connect and chat!
Unlock one bonus lesson from the archives each month.
A 25% discount on other Art History Kids products... every day!
A few of our upcoming topics…
September - Monochromatic Masters (Van Gogh, Picasso + Matisse)
October - Fashion and Abstraction with Sonia Delaunay
November - Palatable Palettes: Food in Art
Imagine the amazing conversations you'll have together and the creative inspiration they'll feel once you dive into your first lesson.
And the fun continues week after week!
This is the most amazing benefit of exploring art with your kids – connecting through creativity!
What members are saying...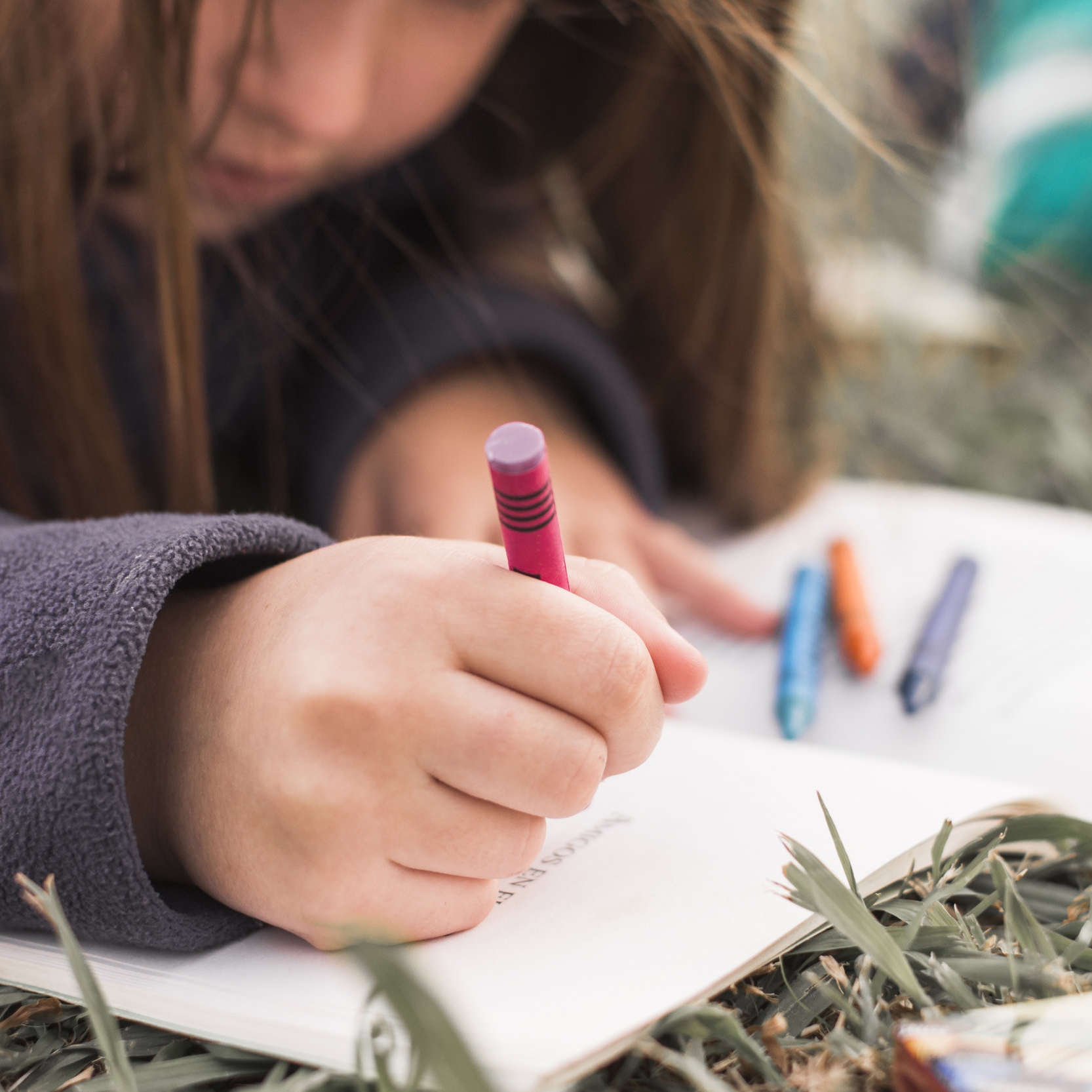 Invite creativity to take the lead in your homeschool this year!
Encourage your kids to express themselves through art as they learn to think critically about the world around them. The Studio makes it effortlessly easy for you and so much fun for your kids!
Hi, I'm Lotus – f
ounder of Art History Kids, (coffee fanatic), and homeschool mom to two creative kids. I can't wait to meet you inside The Studio!